Please Wait...
While we are searching best available options
as per your requirement!...
About Us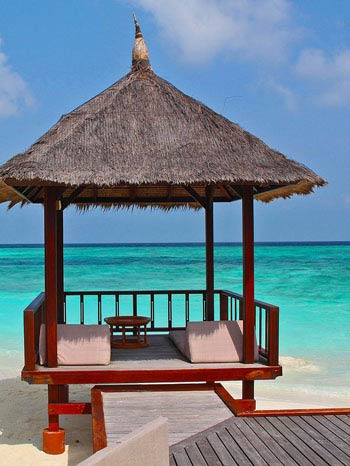 With the foresight to seize the opportunities in the domestic travel market, brought on by a slew of new airlines. We offered travelers the convenience of online travel bookings at fair prices. Rapidly, Our Company became the preferred choice of millions of travelers who were delighted to be empowered by a few mouse clicks! Our company rise has been led by the vision and the spirit of each one of its employees, for whom no idea was too big and no problem too difficult. With untiring innovation and determination, Our Company proactively began to diversify its product offering, adding a variety of online and offline products and services. Our company also stayed ahead of the curve by continually evolving its technology to meet the ever changing demands of the rapidly developing global travel market.
Services
Welcome
Chalsafar.com is a Travel website wih a class of its own. A full service website, both leisure and corporate travel with many speciality holiday packages.
"OUR MISSION IS TO MAKE PEOPLE TRAVEL AROU
Flight
Book Flight Online
Holidays
Search Holidays Packages Online
Explore the latest Articles
Testimonials
09-08-2019

" Thank you " chalsafar.com for all the arrangements you did to make our ooty trip successful and memorable one.. Our trip was very well organized and everything was beyond our desire.. The selected sites and places were beautiful . Hotels provided during our stay was very good ... We would highly recommend Chalsafar.com to our friends and family and would take their service in future too"

30-04-2019

My wife and me planned for honeymoon destination & decided destination as Kerala. Chalsafar.com ! (Ayaan Travels Pvt.Ltd.) - is the best travel agency, made our trip memorable with best affordable cost. We had interacted with Executives to plan up our itinerary within our budget. We highly recommend Chalsafar. com ! for their prompt service, value for money and genuinity they showed towards us. Thank you for the team who made this happen & I would happily refer them for my future travels as well as recommend for family & friends

26-04-2019

A big thank you to Chalsafar.com and Ayaan Travels Pvt. Ltd. for making our Kerala Honeymoon package a memorable one. We are highly impressed with Chalsafar Team for their enthusiasm, professionalism and work ethics in making our tour grand success, enjoyable. We were extremely happy with the Chalsafar Team for making arrangement of the trip. The guide and driver of the car were knowledgeable and friendly and had great sense of humour. Had a pleasant time in Munnar as well as Alleppey Boat house. The hotel arrangements, Boat house, Car and every facility provided was too good. Overall it was a very good, well organized and executed, More value than money package!. Well done Chalsafar Team! Thank you we will remember this trip forever😍